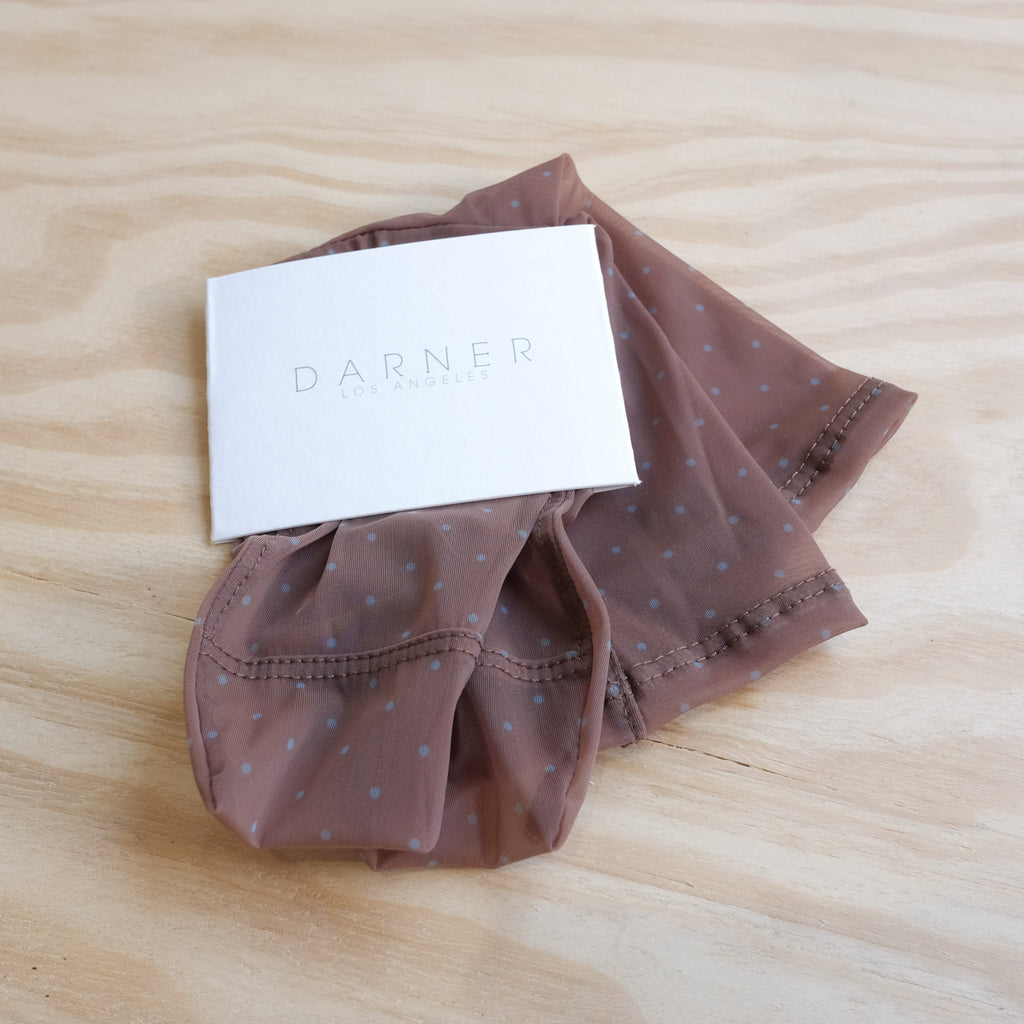 Darner Socks, Caramel with Dots
Unlike traditional socks, which are fully knit, Darner socks are cut-and-sewn from custom-made nylon. The socks feature beautiful seam details, which elongate the foot and leg. These are caramel mesh with powder blue dots.

Size 1 fits US 6-8
Size 2 fits US 8.5-10

Made in Los Angeles.