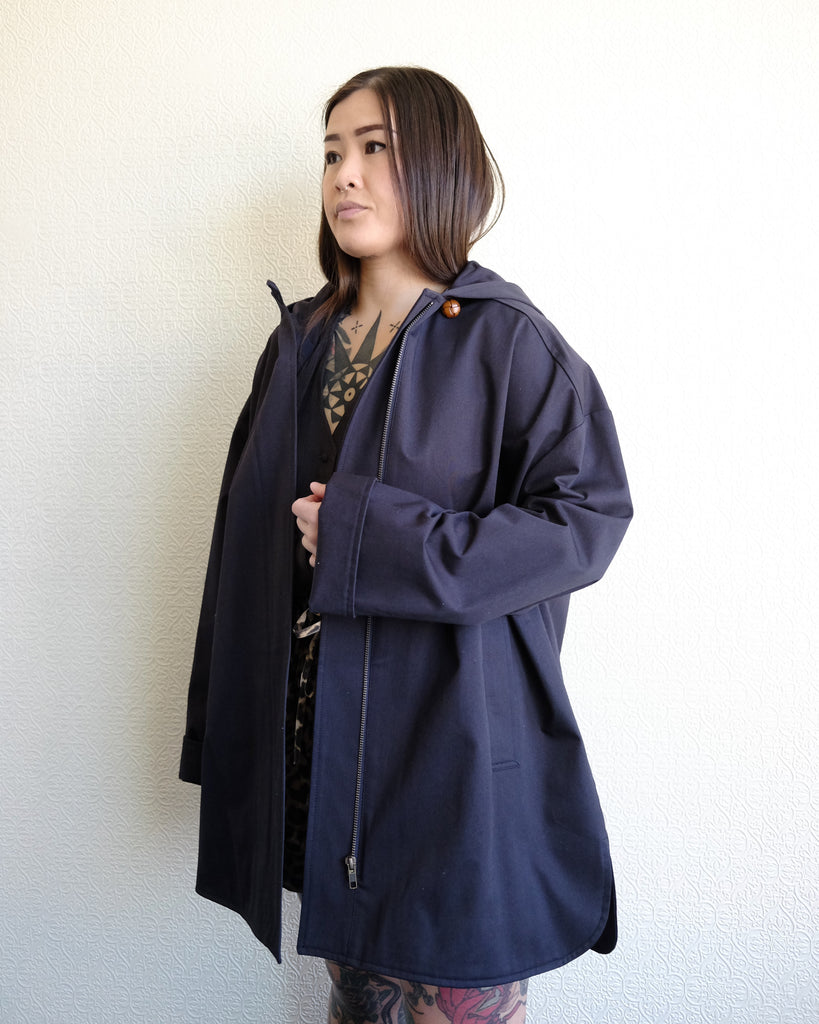 Nu Nana, Navy
$216.00 $340.00
Sessun water repellent jacket in deep navy with a hood. 
Fits oversized so consider buying a size smaller.
Oversized hooded coat in water-repellent coated organic cotton canvas, woven in Italy.
The canvas of this product is designed to be water-repellent. Raindrops slide off without adhering, preventing the fabric from retaining water.