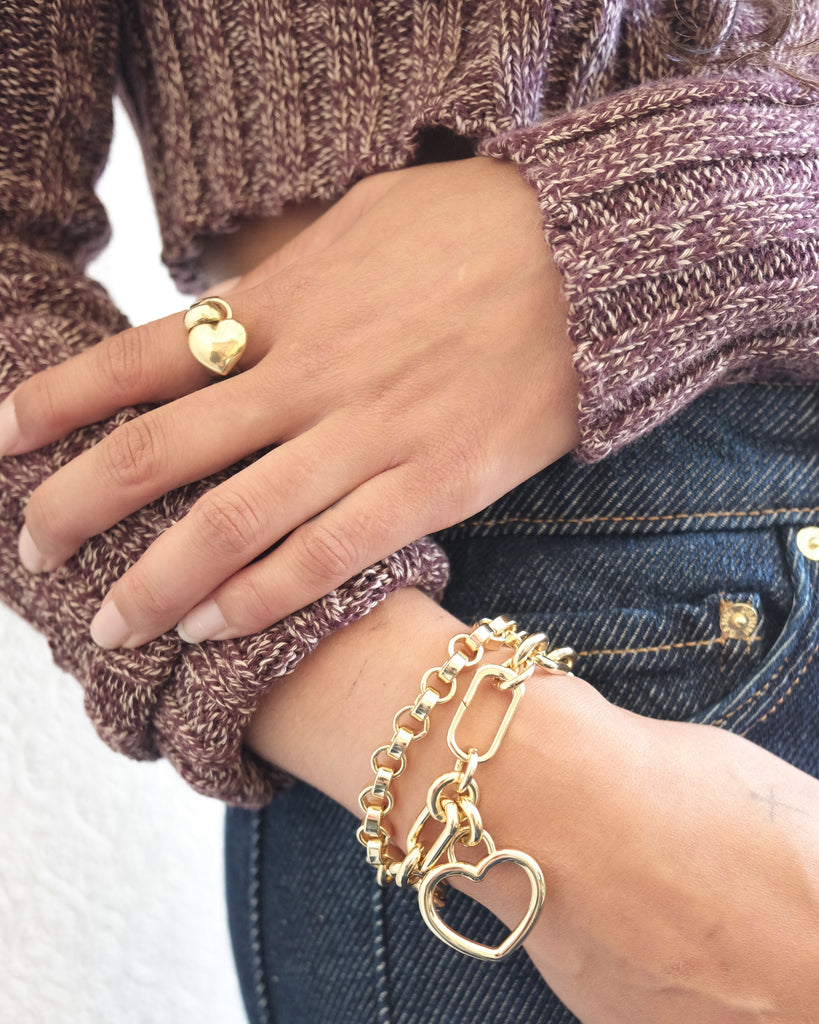 Beatta Bracelet
Laura Lombardi Beatta bracelet.
14kt gold plated bracelet featuring rectangular links with a wire heart charm.
Length: 7"
Charm Height: 1.5"
Weight: 36 grams
14kt gold plated with brass base.
This item is plated. Refrain from exposing to abrasives or polishing compounds, as this will remove the plated finish. To ensure longevity, keep out of water for prolonged periods of time including when showering and swimming. If exposed to moisture, towel dry your pieces as soon as possible. Wipe clean with a soft microfiber cloth to remove any build up of oils between wear.