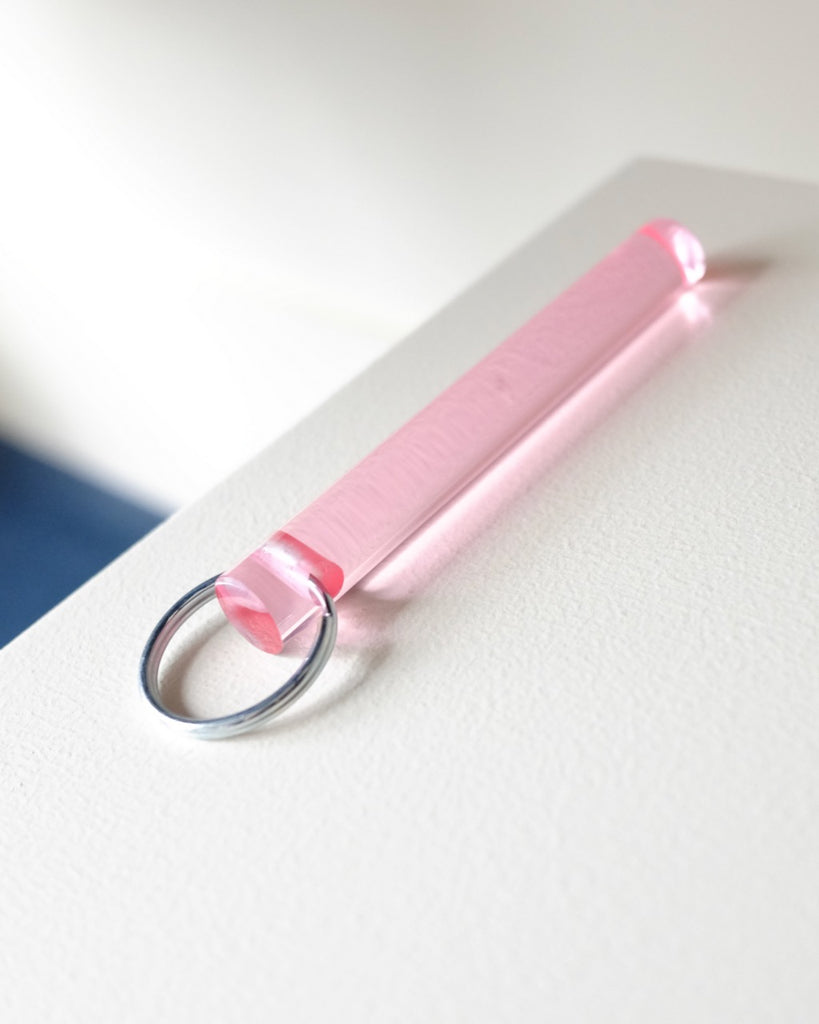 Rod Keychain, Pink
$34.00
Corey Moranis 
Don't leave the house without this magic wand made from scraps of yesteryear's gems. Each keychain is made to order in Corey's Toronto studio. 
Dimensions: 4" long, ½" thick
Materials: Lucite with nickel findings
Corey is a Canadian designer handcrafting Lucite jewelry and accessories from her studio in Toronto. She's drawn to Lucite for its ethereal nature: it turns your body into a suncatcher, and its crystalline effect changes with the light from day to night. Her playful loops, knots, and twists make a modern statement with a whisper. Each piece is one of a kind—a hand-bent, wearable work of art.