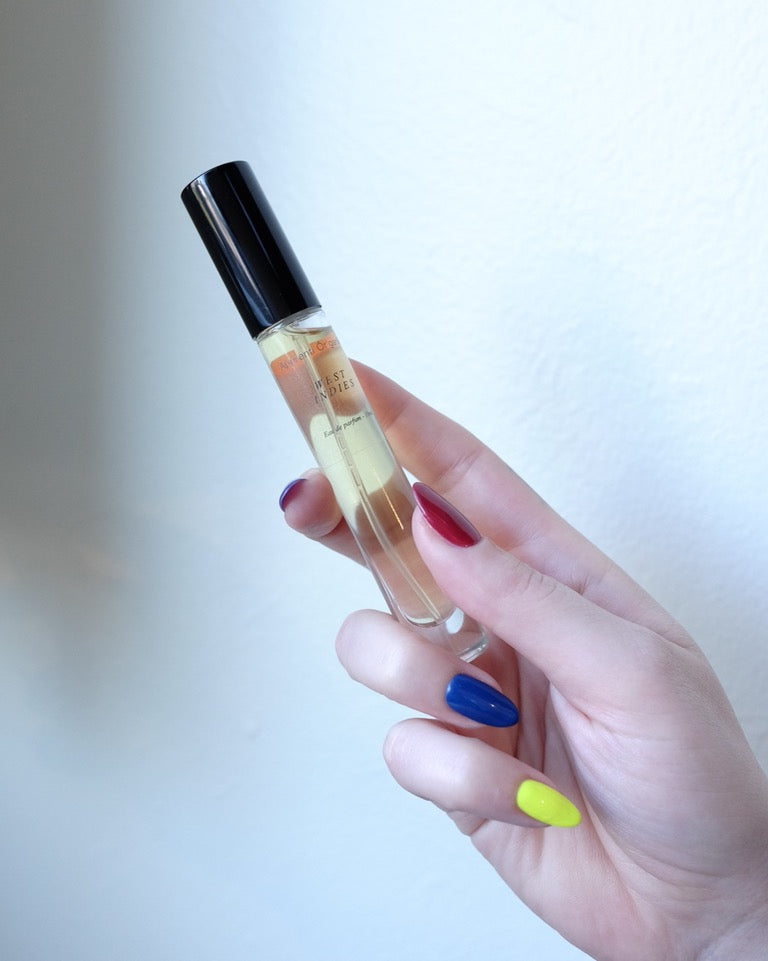 Apprenti Eau de Parfum, West Indies
$22.00
Apprenti Organik 
WEST INDIES- Eau de Parfum
10ml bottle
Made in Montreal
100% natural unisex perfume made with the gentle, woody with a hint of pepper/ginger aroma of the Amyris. A small, bushy and evergreen tree native to Haiti where it grows wild. As it oil content is very high, native Haitians used to burn its branches like a torch to light their way, thus giving rise to its other name "Torchwood"
This perfume evokes the smell of burnt Torchwood, a small omage to my ancestors. With a light opening of Bergamot and mandarin, the Amyris aroma share the stage with the smokey smell of cedarwood and is closed with a powdery earthy-rich notes of moss, wood.
Tope notes: Bergamot, Mandarin
Heart note: Cedarwood, sandalwood

Bases notes: Amyris, Orris, Oakmoss
 Ingrédients/Ingredients: alcool pur/pure alcohol, huile essentiel/essential oils, plant absolute, floral hydrosols.