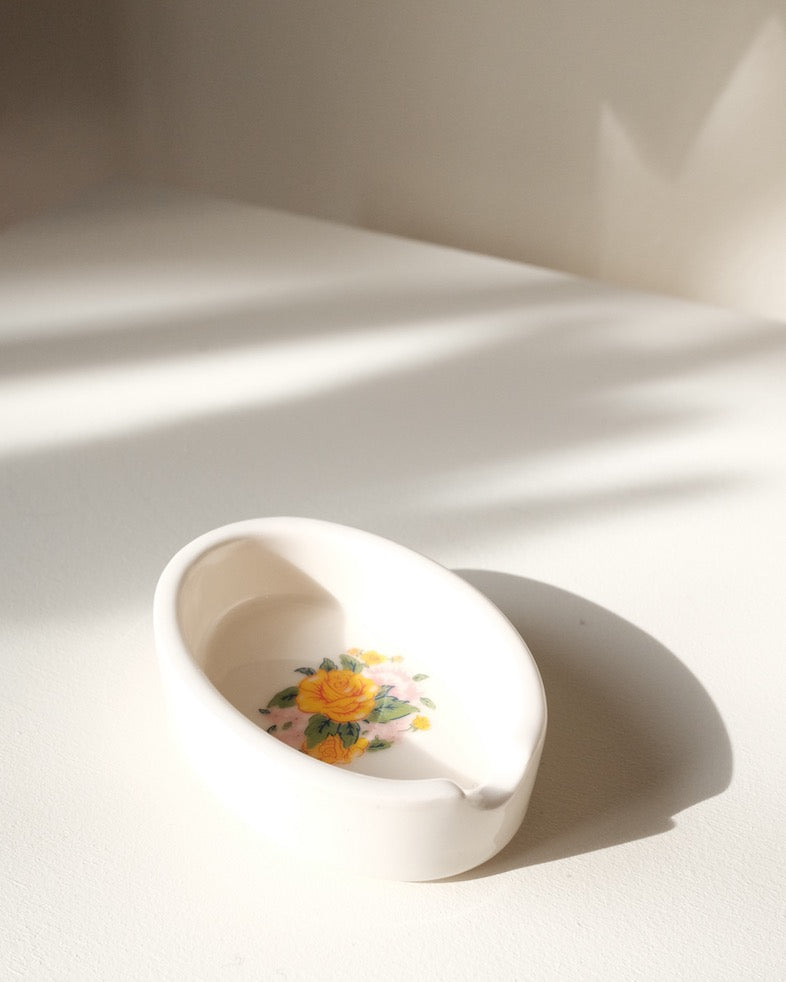 Floral Ashtray, Yellow
$43.00 $78.00
Ritual and Rose is a boutique ceramics company based out of Los Angeles California, owned and operated by women. All of our products are made in Portland, Oregon and we use only high-quality, non-toxic, organic materials.
These finely crafted pieces are durable and meant for everyday use yet look delicate and whimsical with an antique feel as though handed down from one generation to the next! This catchall tray can be used for an ashtray, trinket tray or jewelry! 
Measurements: 
*3.5" L x 2.5" W x 1.5" D
Content & Care:
*
Eggshell white ceramic; yellow rose with pink accent flowers.    **Please note: due the handcrafted nature of these items, colors may vary slightly. 
*Made from high quality, non-toxic, organic materials
*Made in the USA