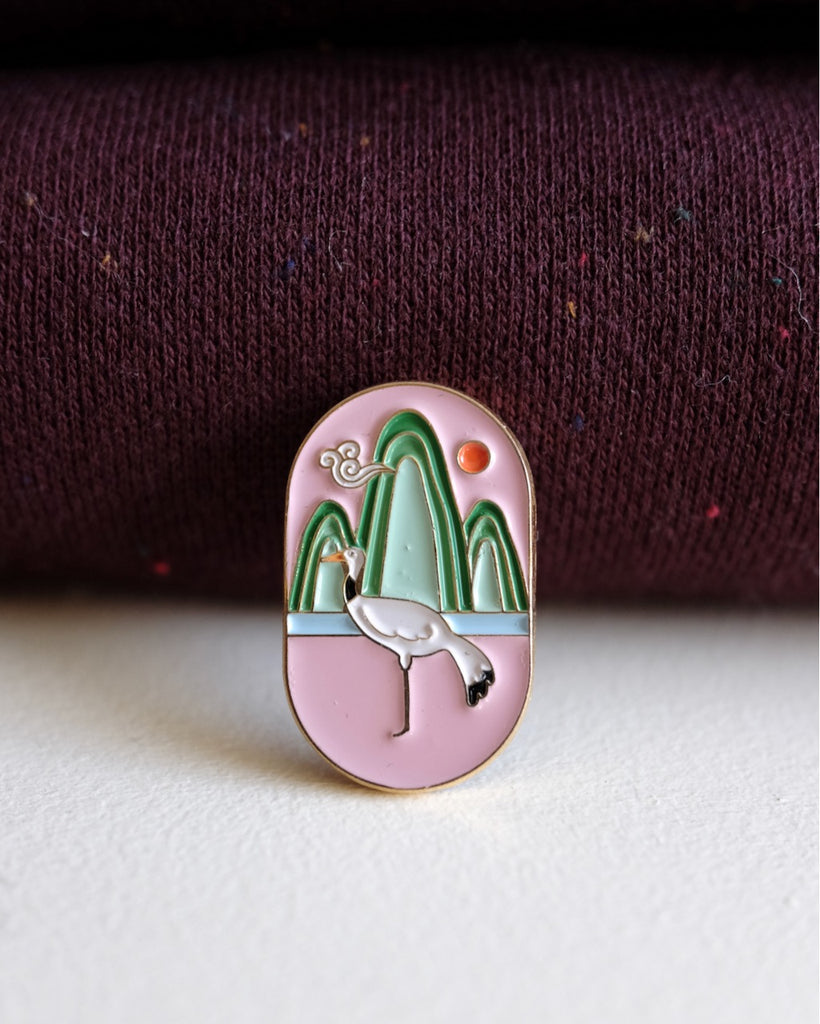 Fortune Pin
OIMU the ten symbols of longevity [십장생도十長生圖]

We have lived in national culture that people wish for fortune.
Especially, the hope for the fortune has been formed as props in various ways.
As a part of the 'Fortune project' which reinterpret the objects that were the symbol of good fortune, we present the 'Fortune badge'.
The 'Fortune badge' is a metal pin badge with using folk painting as a motive.
Attach the 'Fortune badge' to fabric bag or pouch as a shining point!
made in Korea