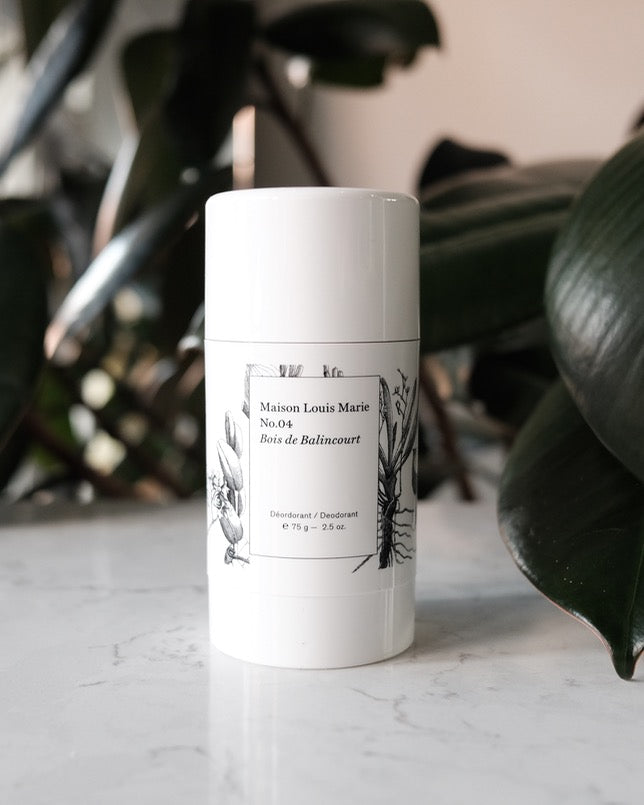 N.04 Natural Deodorant
$21.00
*NEW from Maison Louis Marie, natural deodorant.
Top note: Sandalwood, Cedarwood
Mid note: Vetiver, Nutmeg, Cinnamon
Free of aluminum, parabens, phthalates, artificial dyes and baking soda our natural deodorant absorbs sweat and odor for long lasting effeciveness with a perfectly sublte addition of the No.04 Bois de Balincourt scent.
Propylene Glycol (BIOBASED), Water (Aqua), Sodium Stearate, Propanediol, Saccharomyces Ferment Filtrate, Diatomaceous Earth, Silica, Alcohol, Ployglyceryl-4 Laurate/Succinate, Fragrance (Parfum), Ployglyceryl-10-Caprylate, Tapioca Starch, Isopropyl Alcohol, Benzyl Benzoate


Formulated without: Parabens, Sulfates & Phthalates


Our promise: Vegan & Cruelty-free, Mindful of your body and the environment.