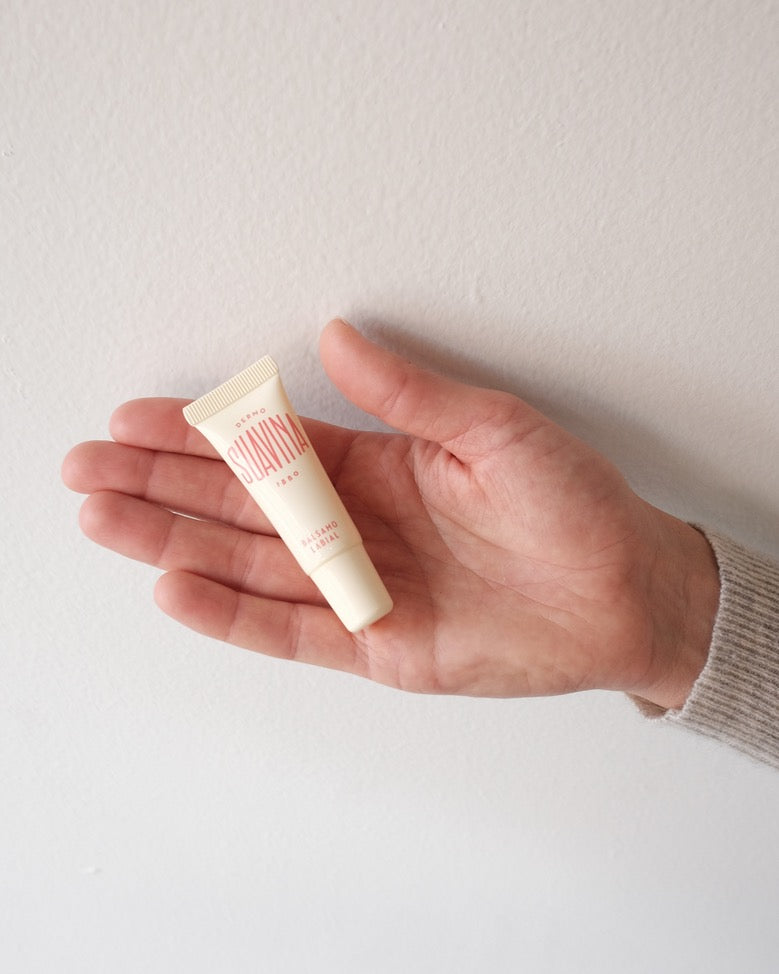 Suavina Lip Balm Tube, Original
$7.00
Thanks to its formulation made with 100% natural essential oils, Suavina lip balm by repairs and protects your lips intensely, prioritizing your skin care.
Original composition from 1880, in a more comfortable and practical package. 10ml tube.
Formulation based on 100% natural essential oils, free from preservatives, emulsifiers, and harmful substances.
Pleasant citrus and menthol aroma, to instantly provide a soft, fresh effect, instantly making your lips irresistible.
Repairs, moisturises and protects lips and mucous membranes from damages caused by excessive dryness as a result of flu, cold or rhinitis symptoms, characterized by the continuous use of tissues.
Especially recommended to repair your lips when exposed to cold, heat, or wind, or cold sores and other small aggressions to mucous membranes.
Excellent to use as a primer before lip make up, moisturizing the area so it easier to apply lip make up. It protects the lips and keeps them smooth and glossy for longer periods of time.
Frequent use.

 

Ingredients:

Petrolatum, Parfum, Menthol, Limonene, Linalool, Citronellol, Geraniol, Benzyl cinnamate, Citral, Benzyl benzoate, Cinnamyl alcohol, Benzyl alcohol.